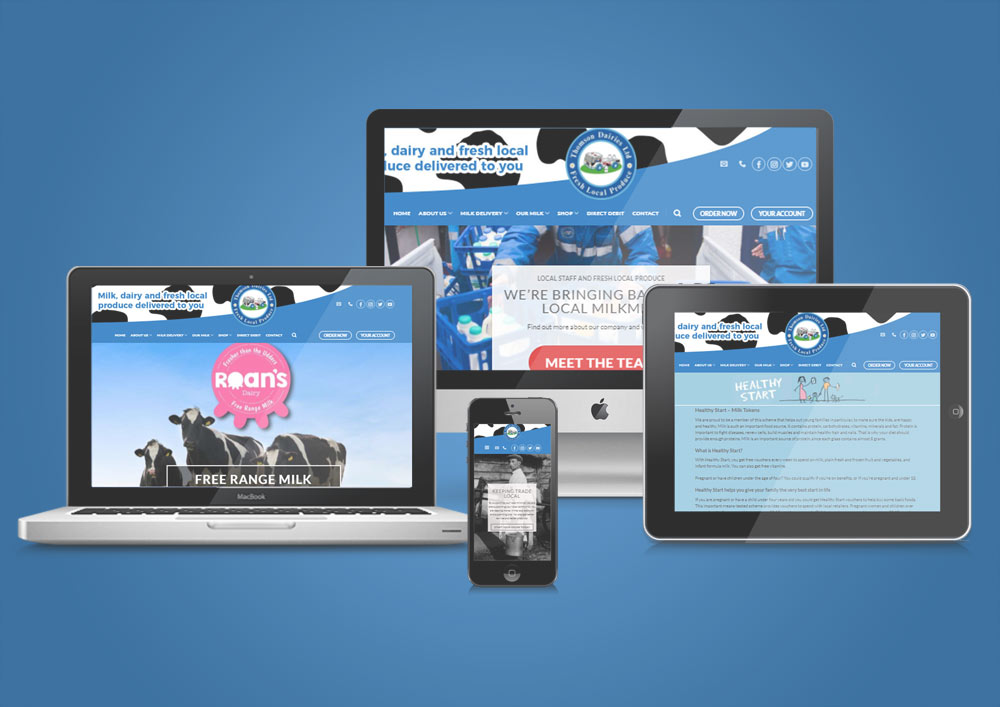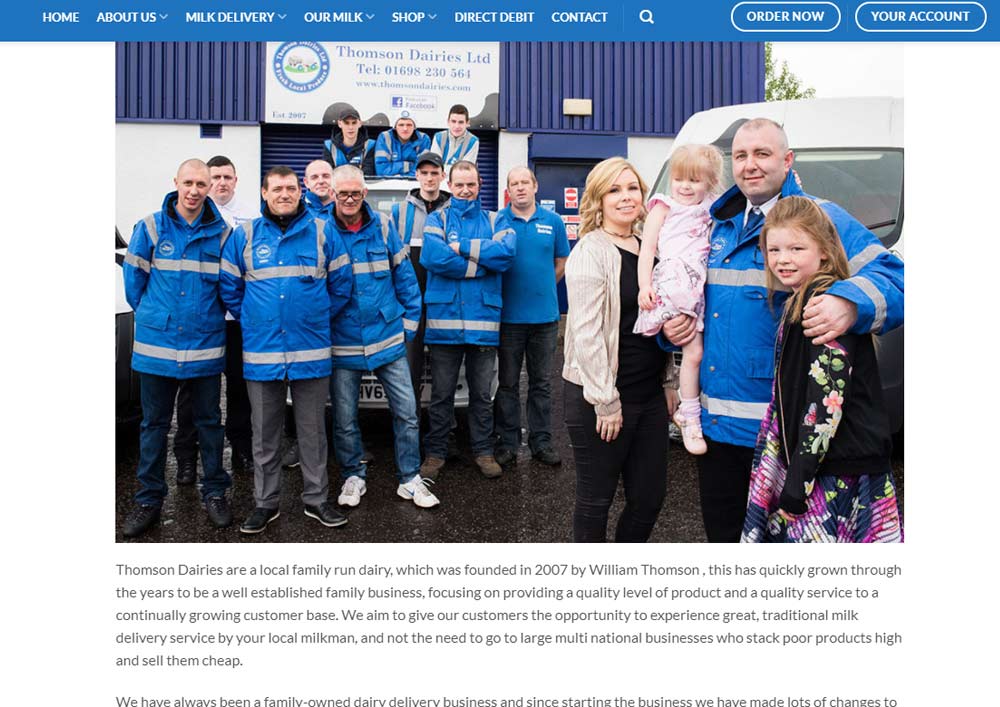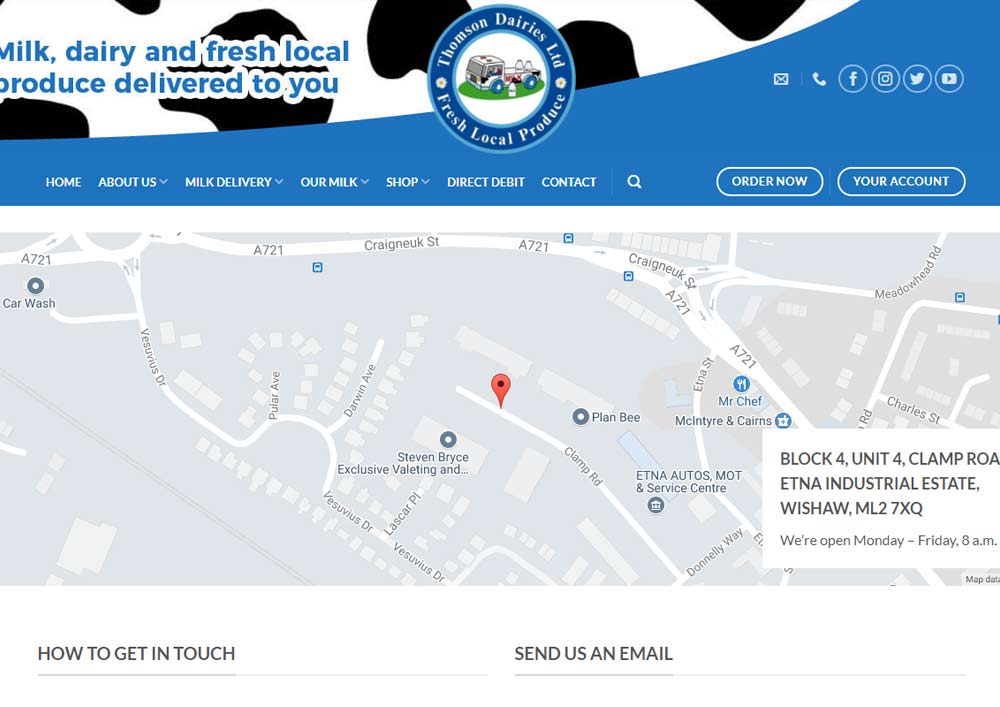 Thomson Dairies required a full website design from scratch, custom domains, email and integration with their online ordering platform.
We setup their site on their own private webserver and built a visually attractive website bristling with information for their customers. Professional photos were taken of staff and sites to give a real personal touch to the website.
Their staff were setup with individual email accounts which can be accessed anywhere from their webmail site or synced to their mobile phones. We integrated the website to their online ordering system 'dairydata' and made it easy for their customers to manage their accounts and place orders online.
Social media accounts have been setup and managed by our team to further increase their digital reach and customer base. We are also expanding into email marketing and have setup a mail capture system onto the website and social media for customers to enter their email address.
Their business has significantly increased as a result.  of our partnership. We now have ongoing design work for their stationary and SEO services.
See the site here: https://www.thomsondairies.com/