Another project in the bag by our design team. We are proud to present the new website for MechAir Engineering – Compressed Air Specialists based in Glasgow. We were tasked to create an attractive and informative website for their customers which should increase their digital presence and boost their business.
A few things we have added for the site:
Responsiveness – The website will change to fit depending on which device you are using. Very handy for people viewing on mobile phones
Easy to navigate menu – each page has to be found clearly
Clear contact details and highlighting their 24 hour on call breakdown/repair service making it easy for customers to find in case of emergency.
Distinguishable sections showcasing the services they provide – in depth information for each service
About Us page giving more details about the company
Contact page with user submission form which sends email direct to the company
A blog page allowing MechAir to keep their customers updated with company news – this is a great way to link with your customers, its also really good for google. See more info on this by clicking here
We really enjoyed working with MechAir to produce their site, their input was invaluable.  You can see our design process by clicking here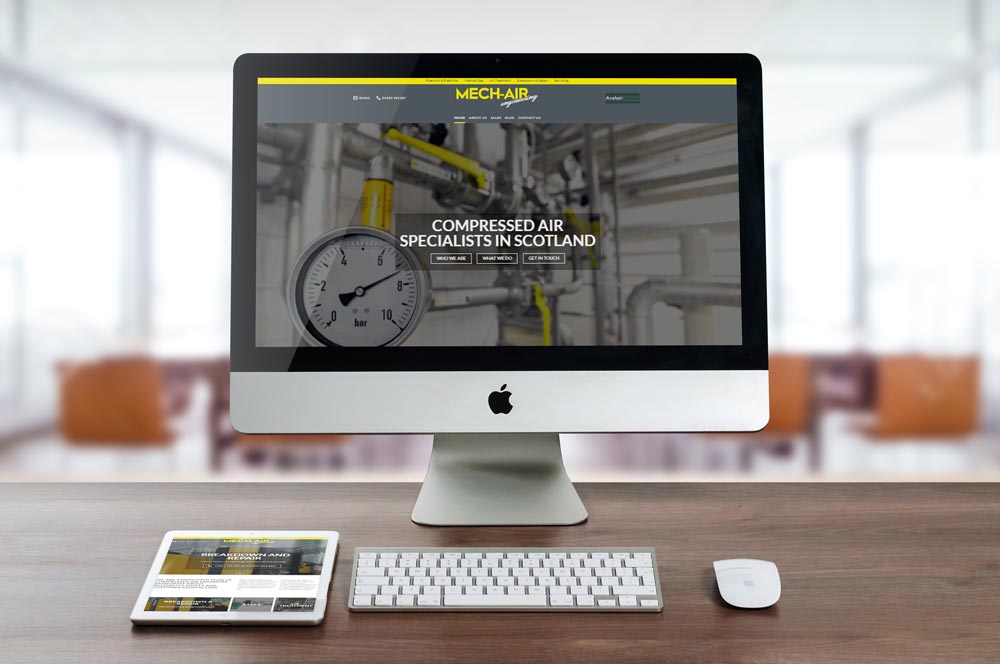 You can see here how it looks on screen. We have optimised the site to make sure it loads in under 1 second which i'm sure you'll agree is pretty fast. We don't want anyone waiting on things to load.
You can see below how the website changes to fit tablets and phones. Most users nowadays will access the site using these methods. You don't want to lose customers by not providing this option. You can read more on this topic by clicking here