We are delighted to announce the launch of our latest website for our client GKF Print Studio. Never underestimate the power of social media as we first met GKF Print Studio over Instagram!
As a garment printer GKF wanted the website to be very visually appealing and basically allow their customers to see their work and how they produce it.
Some of the features we have added for them:
Responsive site – The website resizes to look good on tablets and mobile devices
Easy to navigate menu
Easy to see contact details including opening hours
Floating social media links
Floating quote button – to make it as easy as possible to make contact with GKF
Distinguishable sections showcasing the garments they supply
About Us page giving more details about the company
FAQ page – common questions and answers as a point of reference for GKF and their customers
Portfolio page showcasing recent work
Interactive Instagram feed which updates itself
in depth product catalog showing all garments available and broken down into categories
Quote page with responsive user submission form
Contact page with user submission form
Basic SEO for each page
This was a good project with great input from the client side. You can see our design process by clicking here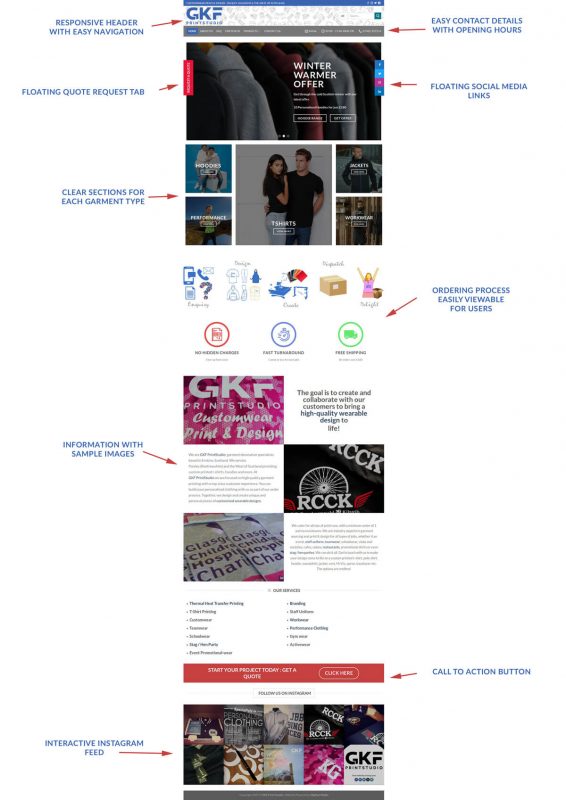 As the home page is the first thing every user see's we have broken it down above to highlight each main feature.
You can see how the site looks on screen below. It loads very fast, is highly responsive and is very striking. We know this will generate more customers for GKF Print Studio in the future.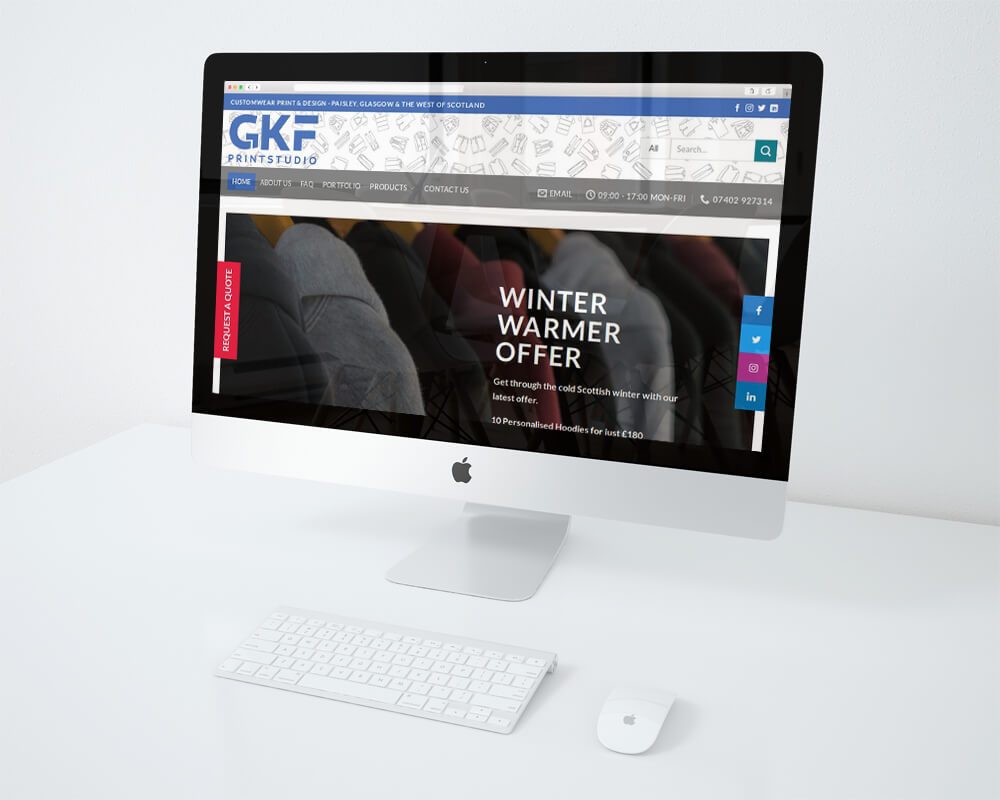 You can see the website in all its glory at https://gkfprintstudio.co.uk/