So you want an amazing website?
You and your business want to wow your customers with a shiny, sleek, clever and professional website. That's great (we can totally help you with that!). But what is the main thing that brings your website together and what the customer really wants?
Content.
Good design and fancy graphics can never replace the information your customers are looking for and what you have to say. The same goes for advertising, posters and banners. Good design and good content rely on each other to make both parts work. Design works to catch the eye and good content drives sales.
Take a poster for example. If you put posters up advertising your business around town it wouldn't matter how good the eye catching design was if the important information about your business wasn't on there, in fact it would be pretty pointless. Services and events need to be explained with the relevant information.
Or what about an events calendar? Having just the date and where it will happen isn't enough for your customers. However if you added a good description, pictures and reasons why your customers would want to take part your content will have much greater marketing potential.
But What Is Content?
Content is the text, pictures, videos and graphics that your customer will look at. All of this information works together to reflect your company. So we can't emphasise enough how important this is. Your website will sink or swim depending on the content put into it. It is so important to create content with a purpose. How is your customer going to know what your services are if you don't tell them? You need to know who you are, what you do and what your customers will want. Having all this information easy to find provides a better customer experience.
Why does content matter so much?
Well this is the real reason your customer is on your website. They aren't there to look at flashy images. Although the pictures might reel them in, good information keeps them engaged. Never, ever overlook the quality of your content. Good content can drive sales and get customers to take action.
Businesses that we deal with regularly supply their own content. We may know a tonne about the internet and websites but we know literally zero about running e.g. a gardening service or an engineering firm. We always say the best person to supply content is the people working in the business – i.e. you. You will know more about your company than anyone else probably ever will.  Amateur content refers to content created by someone who isn't really in a position or experienced enough to create, such as a new staff member or someone from your family. Yes it will save you the hassle and it's cheap but it might not have the correct information, it may lack enough information, it could have the completely wrong tone for your business and it could have bad grammar and spelling. This can do damage to your business.
If you dig deeper into content then you need to look at content strategy, SEO keywords, metadata and good call to actions. So while getting someone else to do this for you it will really stop your website and business from reaching its full potential.
Now I know you are probably deep in thought about it all at this point. We also know writing all this stuff isn't everyone's specialty so don't panic – we can help with proofreading and recommendations. If you even want we can put you in touch with professional copywriters. (not the wee legal (c) symbol –  its people who specialise in gathering information and presenting it as good content for your website)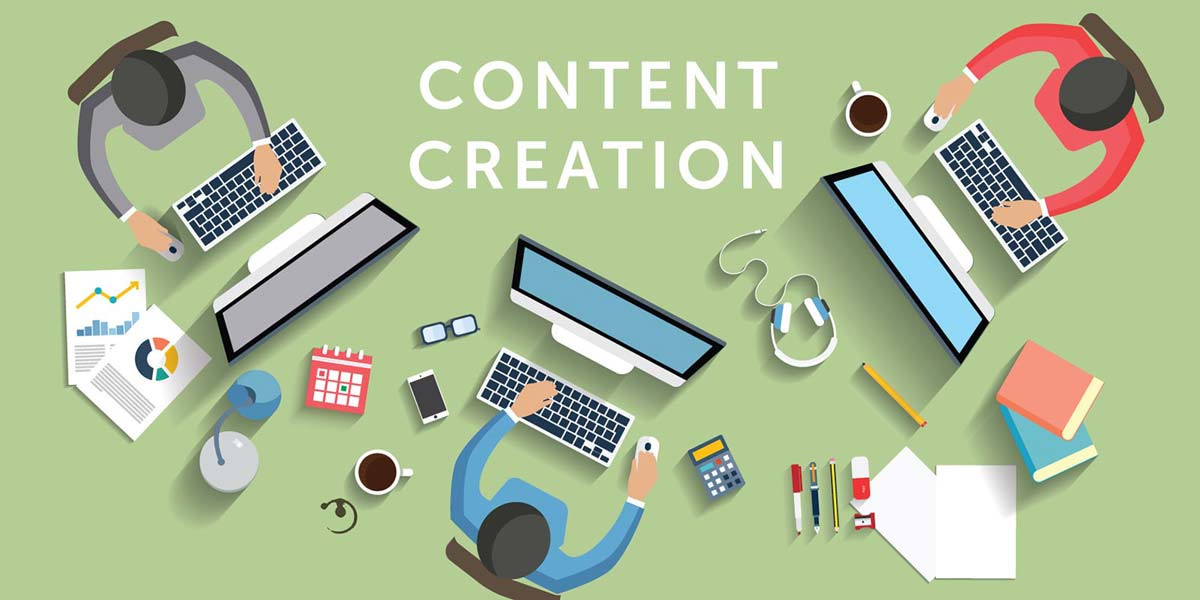 Content writing strategy
Here is a few things to ponder over that we and our copywriters have used in the past that you may find helpful:
·         Keywords
You will probably hear this buzz word a lot especially linked to Google. What it really means is the words that your customers would type into a search engine to find your business. E.g. 'Gardening services glasgow' or 'italian restaurant motherwell'. You need to make sure the text on your website is relevant and mentions the main words linked to your business services. (This is the first step of SEO).
·         No jargon
We know that you know your business and can use field terminology as it saves time explaining things. However for those who don't know (customers) find jargon intimidating and hard to navigate. So you need to keep your audience in mind when writing content.
·         Correct tone
Your website is your company's voice on the internet. Its entirely up to you which tone you use. Sometimes its proper to you use a formal tone (e.g. terms and conditions page) and other times its ok to be casual (e.g. like this blog)
·         Less is more
Yeah we are always wanting lots of text but knowing where it's appropriate to elaborate and when not to is crucial. E.g. nobody wants to see paragraphs describing a shop opening hours but they would want more in depth explanation of your services and processes.
·         Show your best side
You want to show your customers how passionate you are about your business. You want to get them excited about what you are excited about – everyone's a winner!
How do I get the best content for my website?
You might find that supplying your own content is right for your site or you may hire professional services. Whatever you choose we can help. Here is a couple more tips to get the ball rolling:
If there is things you don't tell us they won't be on the website
You are the expert of your company. It is really, really, REALLY important that you let us know detailed and accurate information so your website reflects your expertise. All this information can show up on search engines so we want as much accurate information on there as possible. (again we can help with proof reading and probing questions if we think it needs it)
Planning content
One of the biggest holdups in getting websites online is getting content from our clients. We really don't know anywhere near as much as your company as you so we are totally dependent on you providing this information. You need to be aware that the onus will be on you to plan for this. We do send out questionnaires to get the ball rolling but we can't really start building web pages without knowing what's going on them. A website is like a box and your content goes inside – we need to know which size/shape of box to make but won't know which until we see what goes inside. The quicker we get this information the closer to launch day we are.
A quick process:
List all the pages you would like on your site (homepage, about us, services etc)
Think about what information you want on each page (text, videos, images)
Think about each page's purpose (what do you want them do? E.g. provide information? Prompt customer to click?
Think of anything else you want to showcase (e.g. staff members, previous work etc)
What questions would your customer have and does your website answer them?
Working together
Staring a web design project is only the first step. We (the super cool web designers) and you (the awesome client) have to work together to finish the project. We cannot do it without your input.  It's important for you to convey what type of content your website is going to show. This makes it easier for everyone.
Great content is a website's most valuable asset – it should be yours too.