We were approached by our good friends at G.McAllister Funeral Directors to give their digital presence a complete makeover. They are interested in expanding their digital reach to become more visible to customers on the internet and provide their customers with easy to access information.
Their old web platform was built on a DIY website builder and, when compared to competitor sites, was slightly dated. Our first course of action was to design them a new logo tomake their brand more recognisable. We had drafted up many variations for them and they finally opted for a professional looking logo with lily logo.

Our next step was to develop suitable colour schemes and fonts for the feel of their site. In their line of business we opted for greys and whites with a serif font. Bright colours and playful fonts would not have been suitable here.
We started copying the existing website over and expanding each page. Services and products were highlighted much more on a responsive landing page.
You can see comparison below.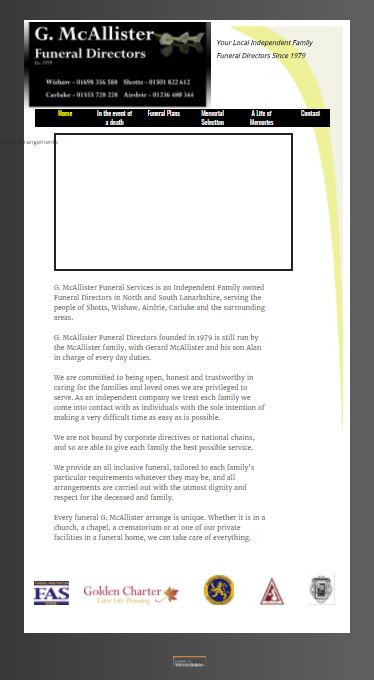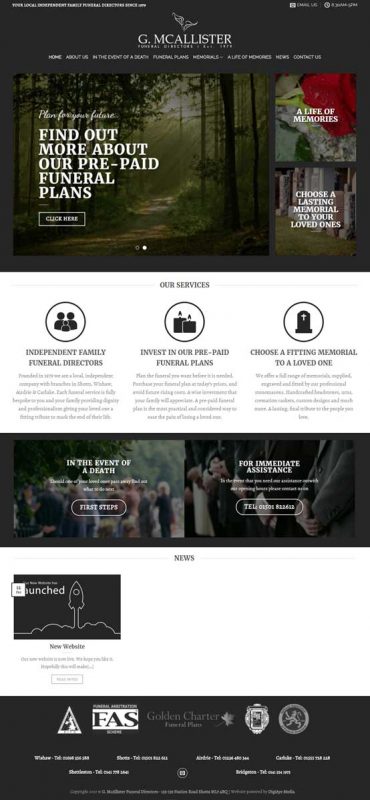 The site is fully responsive and will show great in desktop pc's, laptops, tablets and smartphones. The menu and logo will change to fit the screen of the device you are viewing on. The site is also secured by SSL encryption so your data is secure.
We added a blog feature which will allow the funeral director to add information by themselves and this will show on the front page. This is a great feature for the public to access up to date information about the business.
Customers can now contact any branch as all details with maps are now on site with easy to access email addresses and a simple contact form.
Here is a complete breakdown of the homepage.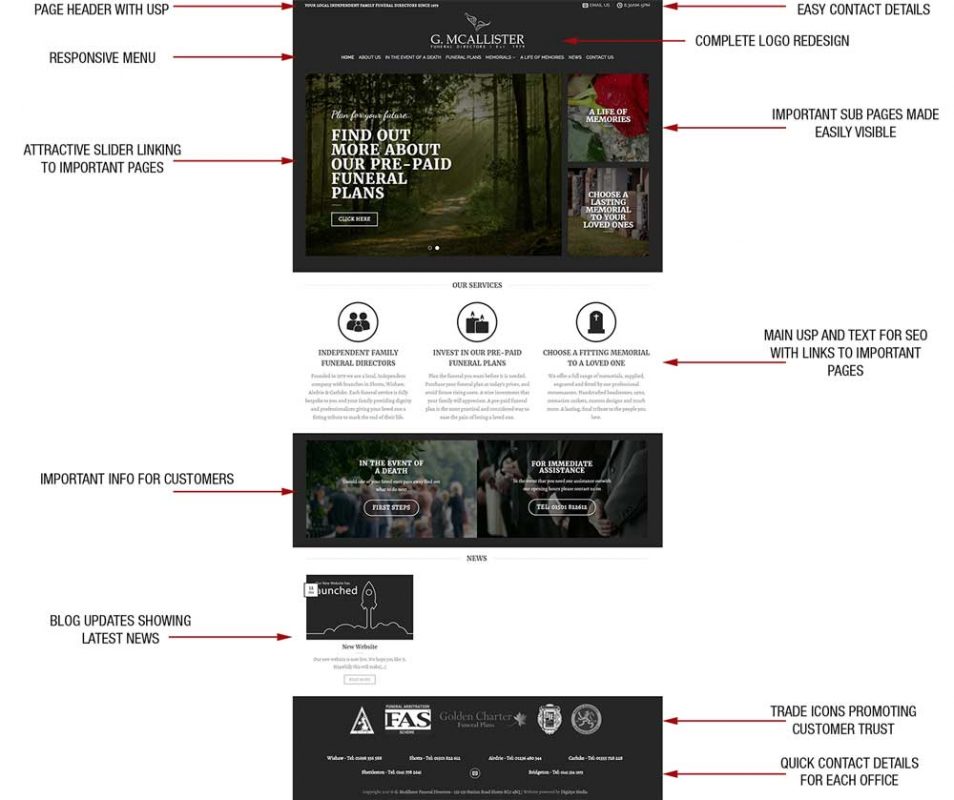 Once the site was complete we transferred existing domains over to our hosting platform so we can manage them better. By having these we then setup G. McAllister's own email server and provided email addresses for all their offices and staff. This will greatly allow them to increase communication and access their email wherever they are via our webmail interface.
For the future we will be helping to expand the site, create their social media and tailor it for SEO purposes. This project has only just begun but their business should start seeing results overnight.
You can see their site at: https://mcallisterfuneraldirectors.com/