Our client 'CutNBlo Landscaping' tasked us with redesigning their website. They had an existing website and domain name but wanted something a bit more visually appealing and informative for their customers.
You can see the previous website below on the left and you can see a layout of the redesigned home page on the right. im sure you will agree that it instantly has much more impact (even if we do say so ourselves!).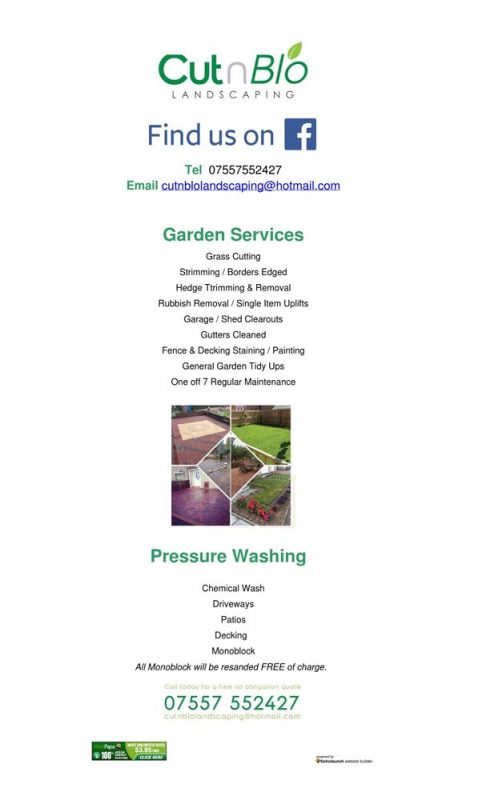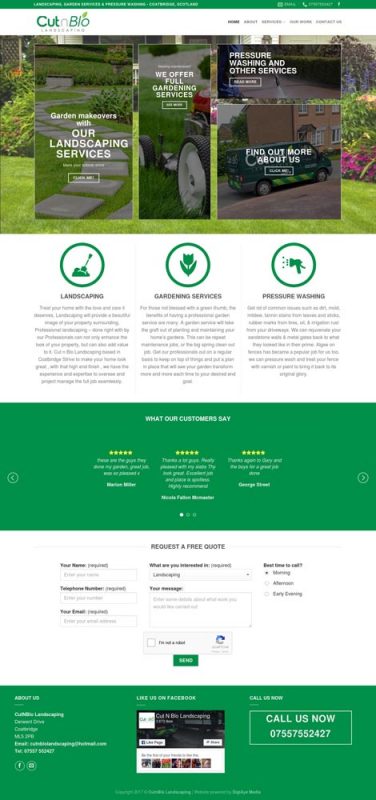 The main function of the website is to inform their customers of services and make it easier for them to get in touch. The simpler it is for the customer then the more likely they are to navigate the site.
We broke the services provided into distinct pages and added them into an easy to use navigation bar. We added contact forms, call to action buttons, customer testimonials and integrated the site with existing social media. We have highlight the three main services provided to give a little overview on the main page before lining into each individual pages. A quote form has been added at the bottom of the page which will allow customers to contact cutnblo quickly for prices. When the form is submitted it sends an email with the information needed direct to cutnblo's inbox.
As you browse the site you will notice some nice loading animations that increases the appeal of the site and makes for a good user experience.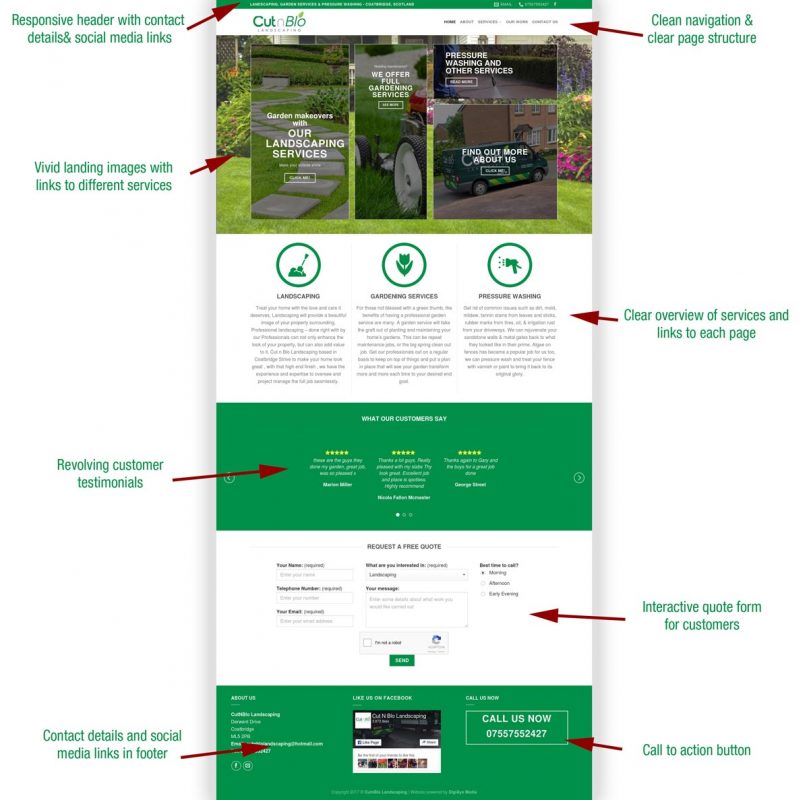 The last thing we had to do was liaise with their current web provider to have the domain transferred over to our management which we then pointed to the shiny new website!
You can see the site in all its glory here: http://cutnblolandscaping.co.uk